The Pit! - CrewCraft Episode 38 (KYR Season 2)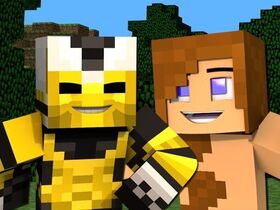 The Pit!
 was an episode of CrewCraft uploaded to KYR SP33DY's channel on the 8th October 2014. The episode features some members of the Crew and is the thirty eighth episode of Season 2. The Crew start a new project on the server.
Starting in G18's House, Speedy introduces the episode telling the viewers that they have ideas! They travel behind G18's House to start work on a new project similar to 'The Pit' in Call of Duty. With Speedy building the project, Shadow collecting supplies, Jahova working the redstone, and SideArms 'Supervising'. After the course has been planned out Shadow helps Hova with some of the redstone, suggesting the use of a hopper. Near the end of the episode Speedy explains more about what he'd like to do with the pit but SideArms tries to take all the credit with Speedy leaving the game and Side being cut off at the end.
Player Appearances
Edit
Kyrsp33dy (Filmed By)
Jahova
SideArms
Shadow