Shadow's Cow Genocide! - CrewCraft Episode 24 (JW Season 2)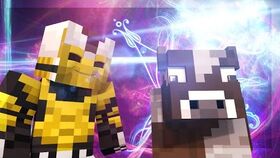 Shadow's Cow Genocide! was an episode of CrewCraft uploaded to JahovaWitniss's channel on the uhh August 2014. The episode features some members of the crew. It is the twenty fourth episode of season two, however the twenty third to be uploaded due to an unknown error by Jahova. Hova and the crew travel to Shadow's house to see the Cow Crusher 2.0.
This is not Shadow's first Cow Crusher as seen by the title 2.0. He built the first in CrewCraft Season 1.