Hova's Hookup! - CrewCraft Episode 25 (KYR Season 2)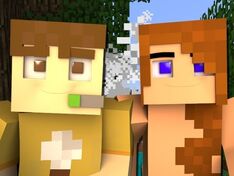 Hova's Hookup! 
was an episode of CrewCraft uploaded to KYR SP33DY's channel on the 7th August 2014. The episode features almost all members of the crew (excluding Legion) with the deluxes livestreming. It is the twenty fith episode of season two. The episode only shows Shadow and Sp33dy building the new Hova's Hookup.
The Crew travels to the Hova's Hookup location whilst complaining about the veiwers thinking that Slakoth was Snorlax before starting the build. Only Sp33dy and Shadow build the shop whilst the rest of the crew do nothing.
Player Apearences
Edit
Kyrsp33dy (Filmed by)
Shadow
Jahova
SideArms
G18
Joel
Deluxe 4 (Silent)
Deluxe 20 (Silent)