Deluxe 4 Day! - CrewCraft Episode 28 (KYR Season 2)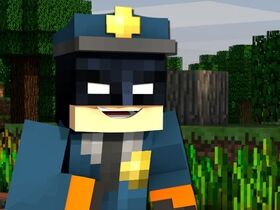 Deluxe 4 Day!! 
was an episode of CrewCraft uploaded to KYR SP33DY's channel on the 18th August 2014, a year after the first appreciation day. The episode features almost every member of the crew (excluding Hova and Legion)and is the twenty eighth episode of season two. It is the anniversary of Deluxe 4's first appreciation day and almost the whole crew gather to celebrate.
Speedy starts of the episode by introducing the crew and their Deluxe 4 skins, some with his actual skin and some with variations. The crew then gathers round a table to share memories of Deluxe and read poems. G18 dies various times when pretending to be a retard and Deluxe is gifted with diamond armor. Mojang then decides to end the episode by timing out the crew from the server.
Player Appearances
Edit
Deluxe 4
Kyrsp33dy (Filmed by)
SideArms
NobodyEpic
G18
D20
Shadow lol
This episode marks the one year anniversary since the first 'Deluxe 4 Appreciation Day'.
G18 dies a total of 10 times raising his number on the death counter to 12 therefore tying with Hova and passing D20 and Nobody Epic.