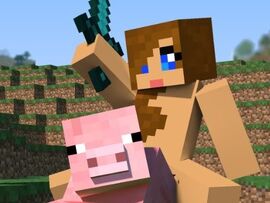 Season 1 is the first major instalment to the
CrewCraft
Minecraft series. The season began on KYRSP33DY's Channel on the 3rd of August 2013 and on JahovaWitniss's channel on the 5th of August 2013. It can be argued that Hova's Season 1 started on the 18th of June 2013 as this was when episode 1 was uploaded despite being on a
different server
.
Unlike later seasons other Crew members did not record regular episodes. A few episodes from Deluxe 4 and Nobody Epic were recorded on this server, however. The series came to an end after almost 200 episodes between Speedy and Hova on the 24th of May 2014.
List of Series
Edit
Community content is available under
CC-BY-SA
unless otherwise noted.