Campfire Stories With Friends! - CrewCraft Episode 31 (JW Season 2)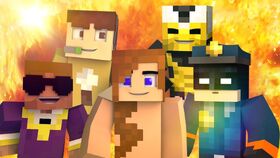 Campfire Stories With Friends! 
was an episode of CrewCraft uploaded to JahovaWitniss's channel on the 6th October 2014. The episode features most members of the crew and is the thirty first episode of season two. The Crew tell stories around a campfire referring to the return of Speedy and Jahova from their trip to London.
Memorable Conversation
Edit
SideArms: While you were gone I jerked off 27 times and went to bed sooner.
D20: What did you do the second day?